September 2015 is a thrilling month for me as it marks the beginning of an exciting new season in which I will be appearing in 11 concerts in the Wigmore Hall series 'Introducing James Baillieu'. Throughout the series I will be working with, among others, Henk Neven, Adam Walker, the Heath Quartet and Allan Clayton. We will be proudly flying the BBT family flag!
The concert on 4th December with Iestyn Davies (countertenor) and Allan Clayton (tenor) will be featuring a brand new composition. BBT and the Wigmore Hall (together with André Hoffmann, president of the Foundation Offmann and other anonymous donors) have co-commissioned composer Nico Muhly to write a piece especially for the series.
I first heard Iestyn and Allan perform together many years ago in a spectacular performance of Abraham and Isaac by Benjamin Britten. That evening made me think what a pity it is that there isn't more music written for this vo cal combination (and in particular these two singers!). No obvious partner piece for the Britten appeared to exist… That's where the idea for a commission originated: I wanted to perform Britten alongside a new partner piece. After much thought I approached the great composer Nico Muhly, whose reply to my email was a single word: 'YES!'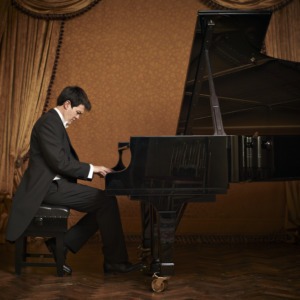 Nico was my first choice of composer because he has written a lot for both Iestyn and Allan, so knows their voices very well. He is also particularly interested in creating atmospheric and dramatic works through a profound engagement with text. The search for an ideal text has led us to a wonderful passage that will both compliment and contrast the Britten. All will be revealed…
I'd like to offer my huge gratitude to both BBT and the Wigmore Hall for making this possible. I can only wish that this is the first of many performances for what will undoubtedly be a very exciting and interesting piece of music. In December, I wish that we are able to do justice to Britten's masterpiece when we reveal its new partner to the audience at the Wigmore Hall. I hope to see you there!